Episode 6 - Only in my dreams in a Red Fiat X19 
December 31st 1987 and Tommy and I drove in the car to Trafalgar Square to celebrate NYE. You could drive right into Trafalgar Square at that time and gather with the crowd to see in the new year.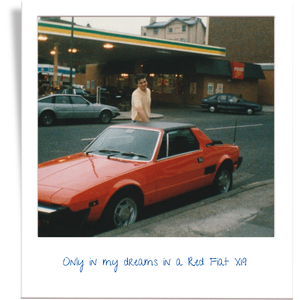 My car songs in this episode are: 
Only in my dreams by Debbie Gibson. Released  December1986 & February 1987. Written by Debbie Gibson. 
Rent by Pet Shop Boys. Released October 1987. Written by Neil Tennant and Chris Lowe. 
Papa dont preach by Madonna. Released June 1986. Written by Brian Elliott.
**Please note that the podcast recording below doesn't include the songs. To hear the songs, go to the Spotify link to hear the podcast with the songs included.