The Peugeot 205 GTI Diesel 
This was the car everyone wanted to drive at our company when it appeared. 
It was punchy, swift, quick to respond and a pleasure to drive. Well that's what the people who drove it told me. Back then I didn't drive and didn't have a car. But I can tell you as a passenger it felt nice and bouncy and my songs sounded better than they did in the Austin Maestro van. So that's why I was happy when Izzat drove it.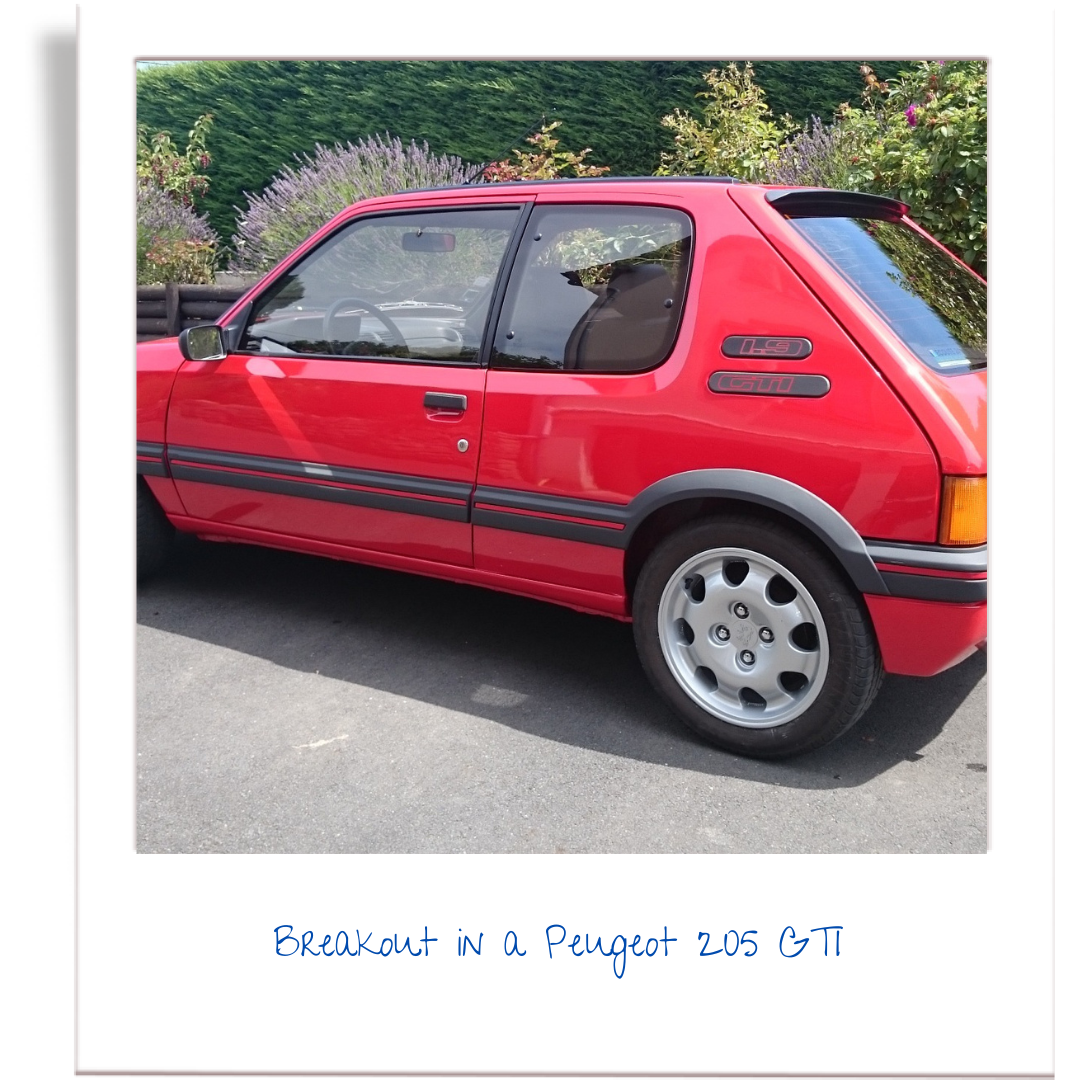 Work would end at some point between 5 and 6pm (or whenever Izzat was ready - he was always the one we'd be waiting for). Then we'd drive in a convoy of E reg company cars; a Vauxhall Astra, a Peugeot 405 - and the Peugeot 205 if we were lucky to snatch it - down the Holloway Road. We'd take a right towards Camden town and then eventually reach Haymarket which would lead us down towards our favourite car park at The Institute of Directors. This is where the game of seeking a parking spot would begin. We'd crawl across each aisle looking for movement; someone walking to their car so we could hover near them like bodyguards. We'd hang back at what we thought was just the right distance to be respectful, but at the same time send our claim through the airwaves that we were first in the queue for this space. We waited 'almost' patiently as the person's vehicle was moved out of its cosy rectangle, and we might nod as we watched them pass. All of this would happen slowly with that tension that you have when your waiting for something. You can't relax in case something happens, but you have to wait on the edge of action until you can release the gate that keeps you held like a racehorse. Until the gate opens and you focus everything in you and you go! You claim your space! 
***** 
In this episode I have included more than one song because there are so many good songs from this period 1986-1987. In 1987 for example these were some of the albums released that year:- 
Bad - Michael Jackson 
Kick - INXS 
Tango in the night - Fleetwood Mac 
Faith - George Michael 
Whitney - Whitney Houston 
Who's that girl soundtrack - Madonna 
The Circus - Erasure 
Solitude Standing - Suzanne Vega 
Control - Janet Jackson 
There are so many that I can't list them all! What a year for music 1987 was.
I have linked to these albums in the show on Spotify. You can find the show link here, and my playlists for the podcast here.